Industry-leading cleaning and inspection solutions enable optimal data center performance levels and minimal service disruptions.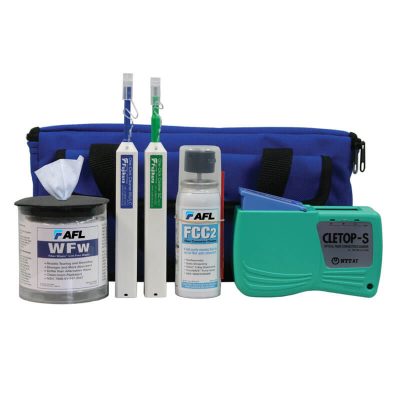 We offer a complete selection of compact fiber optic cleaning kits for field cleaning of connector end-faces and splicer v-grooves.
Reel-type cleaners are a safe cleaning option without the need for alcohol, which can be toxic and flammable.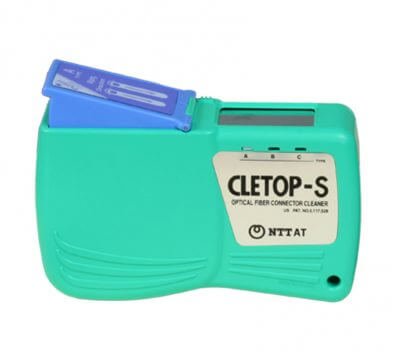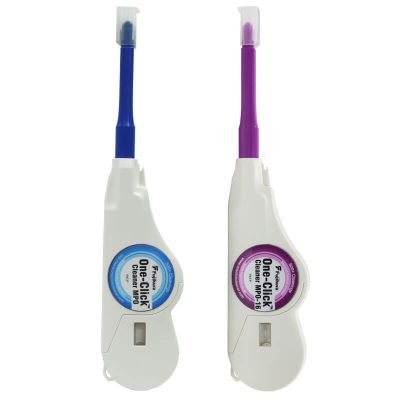 Push-type cleaners feature an easy one push action which quickly and effectively clean the end-face of connectors on jumpers or through adapters.
Fiber Optic Cleaning Fluids
Easily and safely clean contaminants from fiber connector end-faces and optical fiber before field terminating or fusion splicing.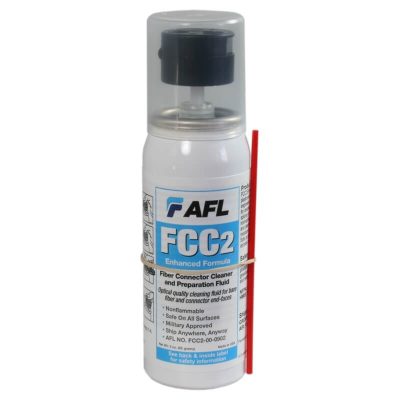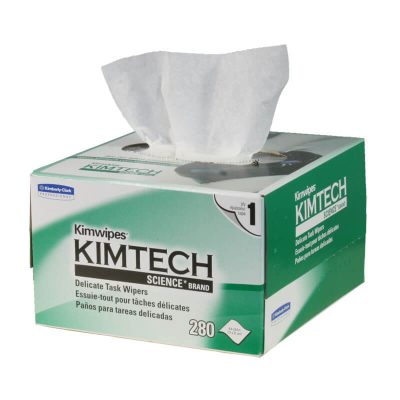 Cleaning wipes and cards are designed to be used dry or with cleaning fluid for effectively removing common contaminants from optical jumpers and patch cords
Cleaning Sticks, Tips and Swabs
A wide variety of cleaning sticks and tips specifically designed for cleaning fiber optic connector end-faces.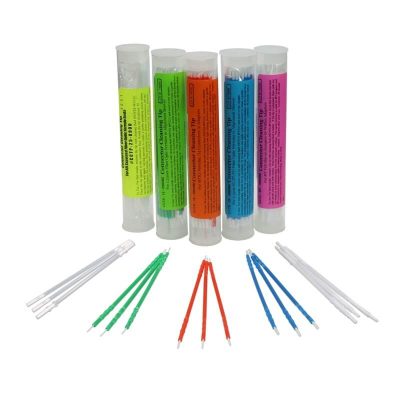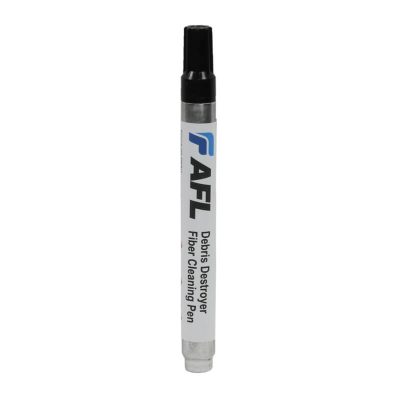 FCC3 Debris Destroyer™ Fiber Cleaning Pen
FCC3 Debris Destroyer is a cleaning pen for fiber optic connectors and bare fiber. Use the Debris Destroyer to moisten cassette cleaners such as CLETOP-S and OPTIPOP-R, or FiberWipe™ and CleanWipe™, as well as One-Click™ cleaners for the wet cleaning of tough end-face contamination challenges. Safety Data Sheet (SDS): AFLglobal.com/FCC3