Lightem's Optical Isolator, utilizing Faraday effect of Magneto optical crystal, is a passive
component which guides optical light in one direction and resists the optical light in the
backward direction. The unique manufacturing process and the epoxy-free optical path design enhance the device's high power applications. With high performance, high reliability and low cost , it has been widely used in EDFA, Raman amplifiers, LFWDM systems, fiber lasers, transmitters and other fiber optic communication equipment.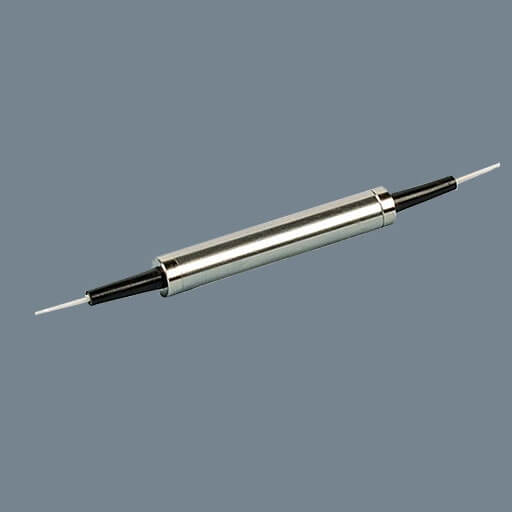 High Isolation
Low Insertion Loss
High Return Loss
Low Polarization
Sensitivity
Parameters

Values

Polarization Dependent Loss

Isolation Room Temperature

SM 250um Bare Fiber or 0.9mm Loose Tube